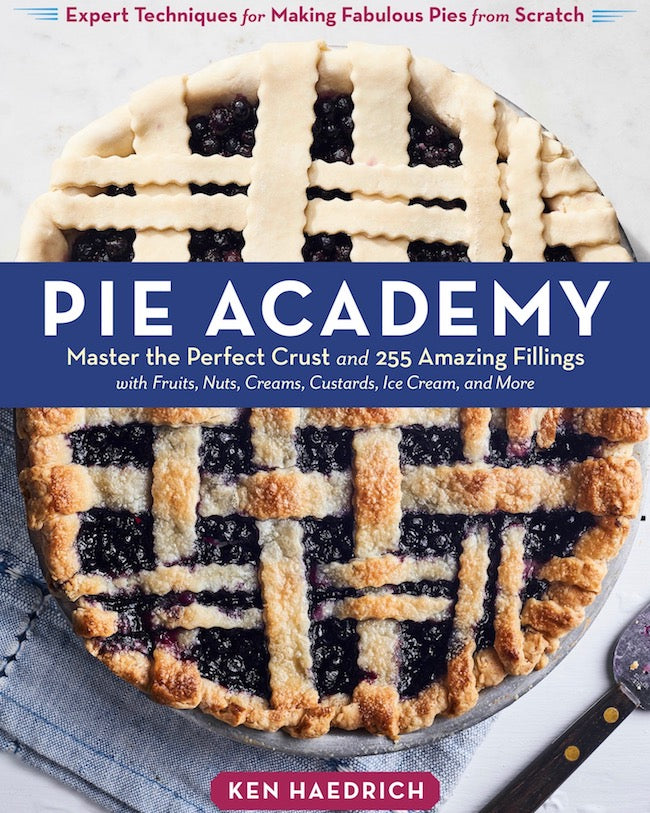 PIE ACADEMY
$ 35.00
RELEASE DATE IS OCTOBER 27TH - WILL SHIP THEN
Ken Haedrich, dean of The Pie Academy, offers up a blockbuster collection of more than 250 recipes that belong in the kitchen of all pie aficionados, from rolling pin newbies to experienced bakers.
This beast of a collection - and we do mean beast - is nearly four pounds and forty years of pie wisdom packed with recipes, crust savvy, tips, advice about tools and ingredients and more, lavishly illustrated with gorgeous color photos throughout.
Whether you're into seasonal fruit pies, cream pies, nut pies, custard pies, chess, ice cream or others, Ken has the recipes you want and need. 
You need this book on your cookbook shelf - just make sure it's a sturdy shelf!
"Ken Haedrich has a gift for clearly and patiently explaining the basics, then leading you down a happy trail of variations, new inventions, and delicious departures. A true baker's delight." 
                  -Amy Traverso, Yankee magazine food editor and author of The Apple Lover's Cookbook
Hardcover - 470 pages - color photos throughout