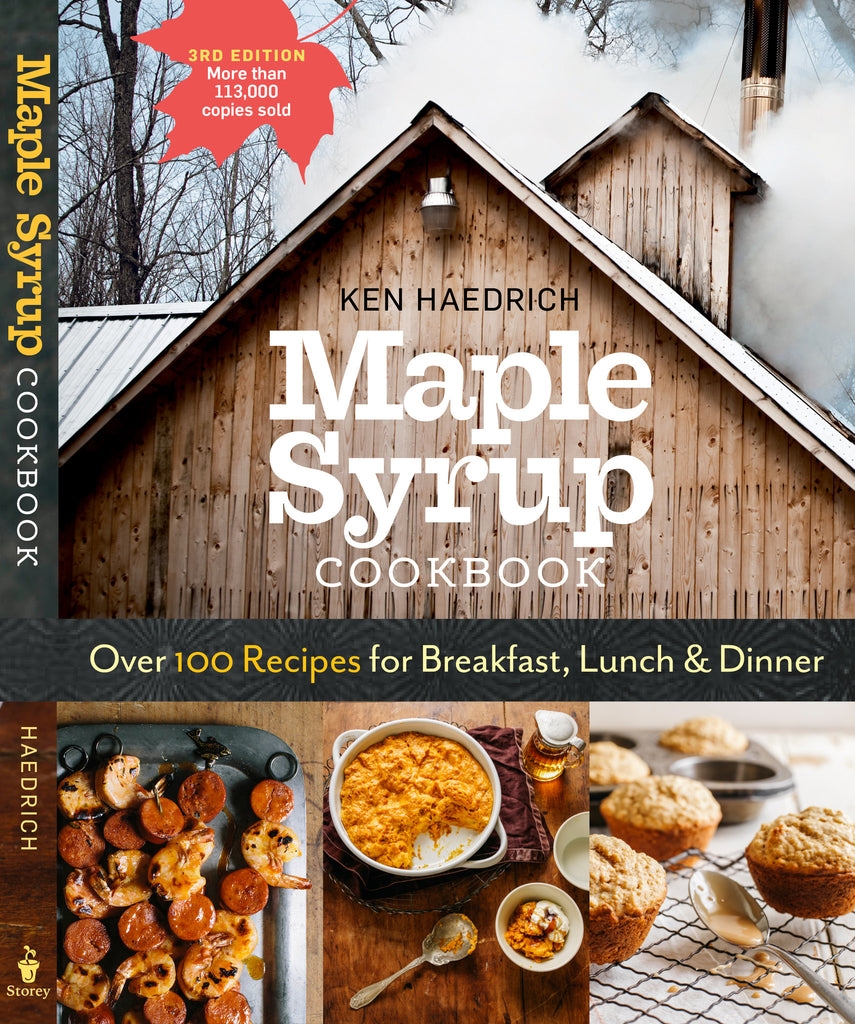 Maple Syrup Cookbook
$ 14.95
Maple Syrup Cookbook - Over 100 Recipes for Breakfast, Lunch & Dinner
by Ken Haedrich
Just released, this is the brand new 3rd edition of Maple Syrup Cookbook. Completely updated with gorgeous color photography throughout, a dozen new recipes, information on the new maple grading standards, and profiles of producers throughout North America - it's a must have book for anyone who loves this native sweetener. (Pretty much all of us, right?)
The prestigious Library Journal says of the Maple Syrup Cookbook: "There is no doubt that this is the definitive guide to cooking with maple syrup."
Ken lives in the Carolinas today, but back in 1980 he moved to New Hampshire to work as the head cook at a group home for disadvantaged kids.
He loved the job, the pay not so much, so to make some spare change he wrote and self-published a book about his new favorite sweetener: real maple syrup. He threw the books in the back of his pickup, then drove all over New England on his days off, selling them store to store.
The book was eventually picked up by Storey Publishing, which has sold more than 113,000 copies of this bestselling classic. 
As you might expect, breakfast gets the royal treatment in Maple Syrup Cookbook, featuring a wholesome selection of pancakes, French toast, and waffles - including his trademark Death By Chocolate Waffles. His Maple Granola recipe has been a reader favorite for decades.
There are Maple Cream Scones; a baked Apple Oven Pancake that puffs up dramatically; Maple Sticky Buns studded with walnuts and spiked with cinnamon; and Ken's decadent Applejack-Spiked Baked Apples. 
Breakfast will never be the same, but neither will dinner with Curried Pumpkin-Apple Soup, Maple-Glazed Chicken Wings, and so many more, like Buttermilk Maple Spice Cake and Upside-Down Skillet Pear Tart for dessert. 
Ken is happy to personally inscribe your copy. Just let us know who the recipient is.